Staff
Meet the experienced and friendly staff who make Cherokee Eye Group the leading provider of vision care products and services in Canton.
---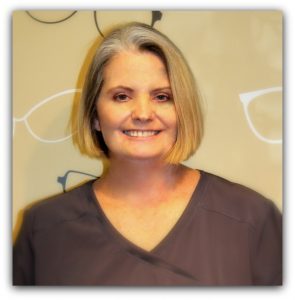 Kim
Kim has been working at Cherokee Eye Group since 1998 as an Ophthalmic Technician. She has training in every area of the office. She usually floats between the optical department and the pre-testing areas and assists wherever she is needed.
---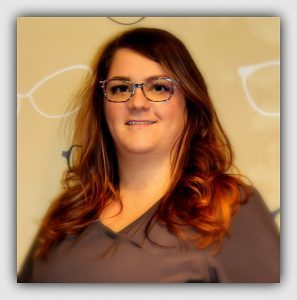 Brittany
Brittany, a Certified Paraoptometric, started with Cherokee Eye Group in 2005.  Brittany received her Certified Paraoptometric title in 2007.   In 2011, Brittany became our  Optician.  She is responsible for ordering glasses, lens edging, proper adjustments & frame repairs. Her cross-training in all positions in the office helps her assist the doctors and staff wherever she is needed.
---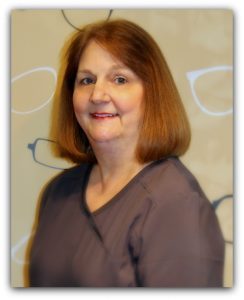 Carol
Carol started at Cherokee Eye Group in November 2000. She is our main check out consultant and is also responsible for filling any medical claims in the office. In addition, she also assists with the check in desk, as well as scheduling appointments and verifying insurance.  Carol is a great asset to Cherokee Eye Group.
---
Jennifer
Jennifer started full time at Dawson Eye Group in August 2009.  She has been full time with Cherokee Eye Group since July 2015.  Jennifer acquired her ABO certification in late 2014 for fitting and dispensing eyeglasses.  She helps with eyeglasses, contacts and patient care.  She also handles insurance and claim filing.  Jennifer helps with any patient problems or concerns as well.  Her vast training in all positions of the office allow her to assist our doctors, staff and patients wherever she is needed.
---
---
Paige
Paige joined Cherokee Eye Group in August of 2018.  She is our Front Desk Specialist.  She verifies insurance, makes appointment and answers the phone.  She brings EMT and medical office experience with her.  She is a great addition for our office.